This Art Installation Is A Beautiful Reflection On Immigration And Dreams
The Chile-born artist Iván Navarro uses images and words to capture the feeling of transience felt by immigrants and the displaced.
A new art instillation in Madison Square Park, located in New York's Flatiron District, is a meditation on immigration, transience, and dreams in the form of three water towers, created by the Chile-born, Brooklyn-based artist Iván Navarro.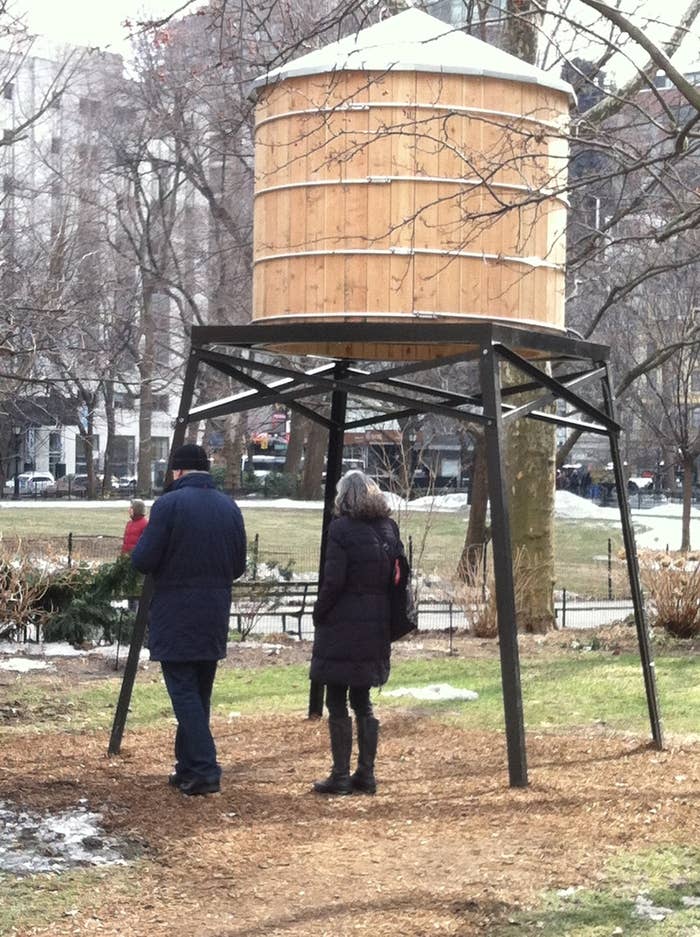 During the day, the inside of each tower is just a reflective mirror, the neon inside barely visible.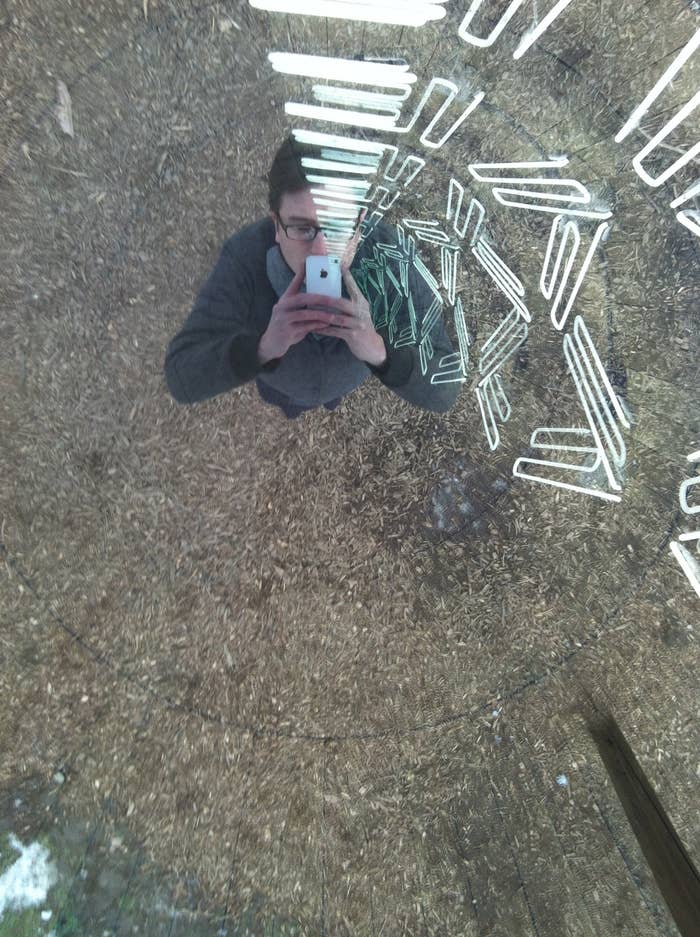 But after nightfall, the installation changes.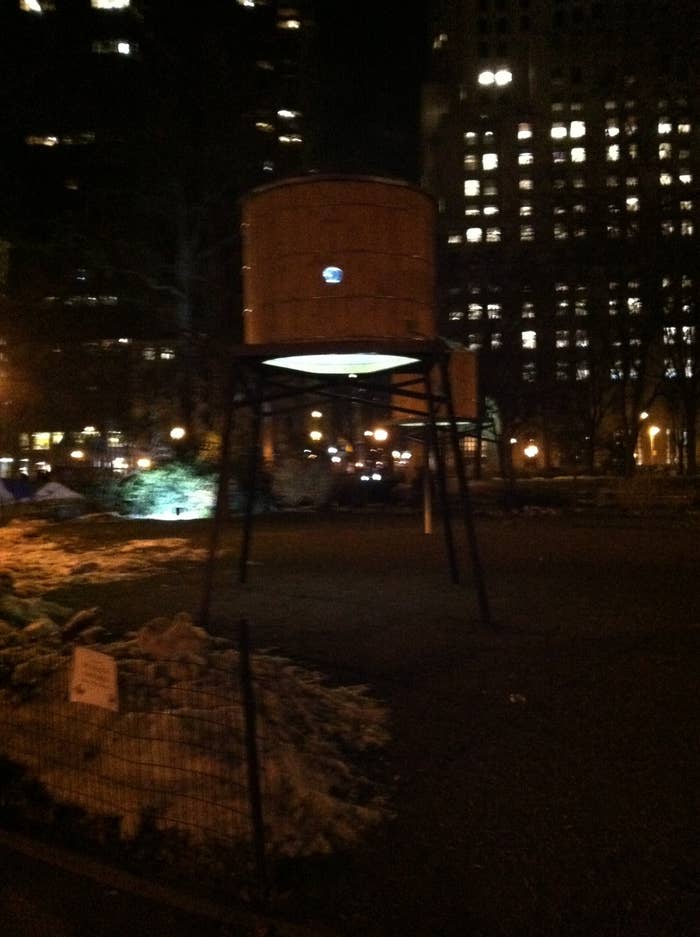 In one tower, the word "BED" ascends. Here, the word is representative as an "object of rest, dreams, intimacy, and comfort."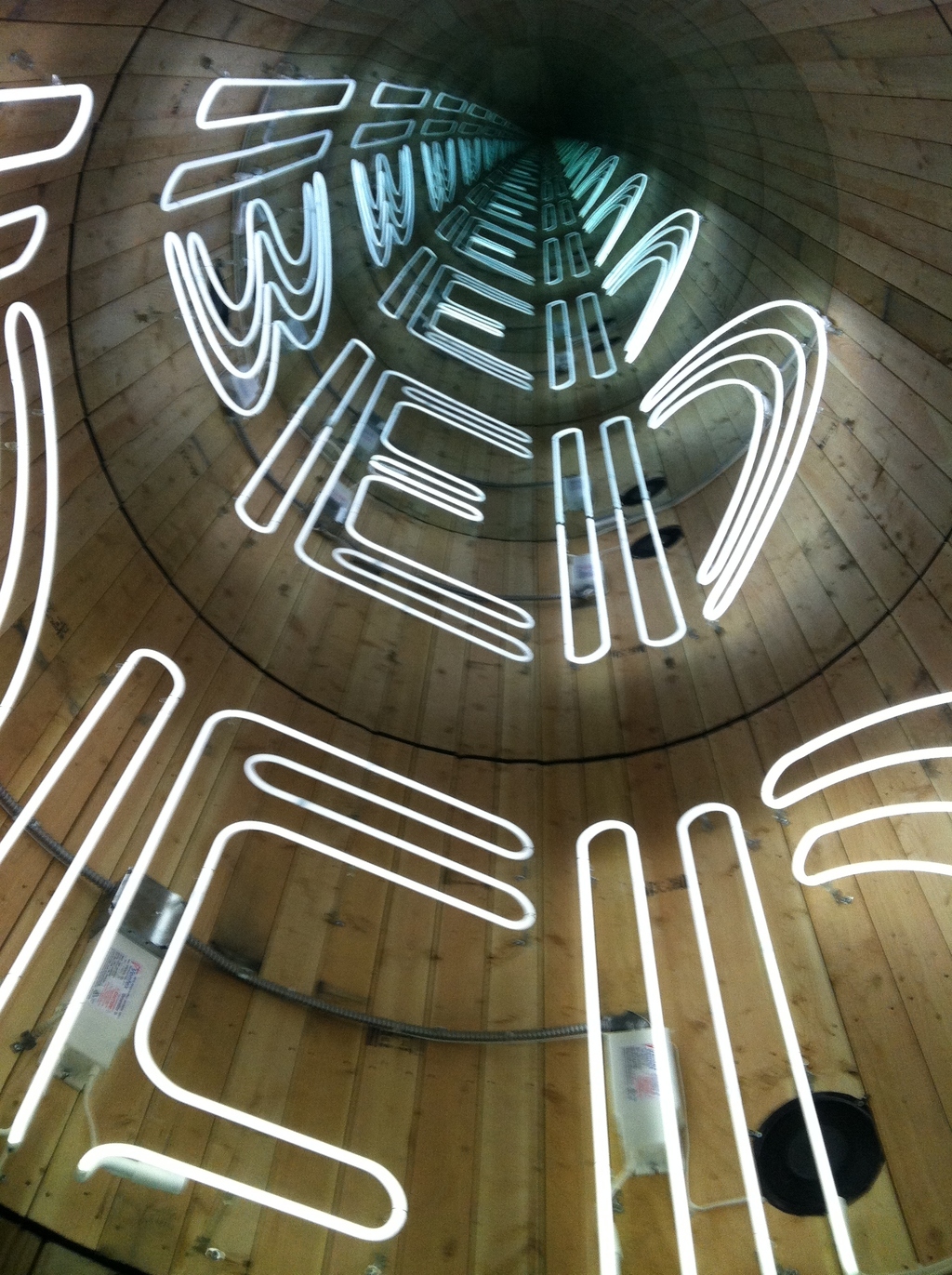 In another tower, the words "ME" is reflected into "WE," representing both "self-declaration to acknowledgement of the larger social or political collective."
The final tower is simply a ladder that stretches up into a "vertical abyss," constituting a "surreal escape path to be scaled without destination."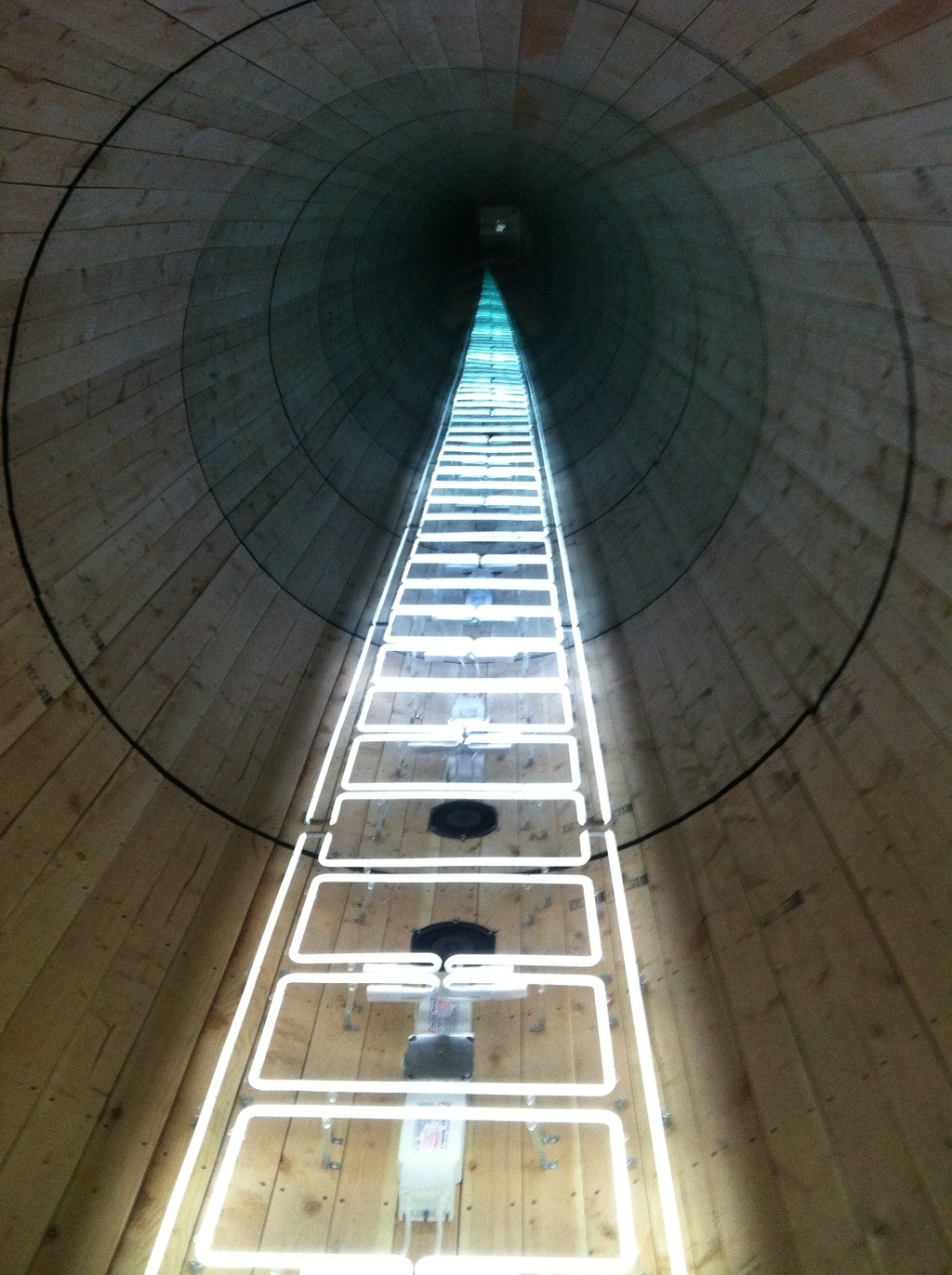 The installation will be in Madison Square Park through April 13. You can see more of Navarro's work here.