Rob Ford Calls Video Of Him Drunkenly Swearing In A Jamaican Accent A "Minor Setback"
The admitted crack-smoking mayor said that "we all experience these difficult bumps in life."
Toronto Mayor Rob Ford said Wednesday that a video that has surfaced of him swearing in a Jamaican accent while drunk in a fast food restaurant is a "minor setback."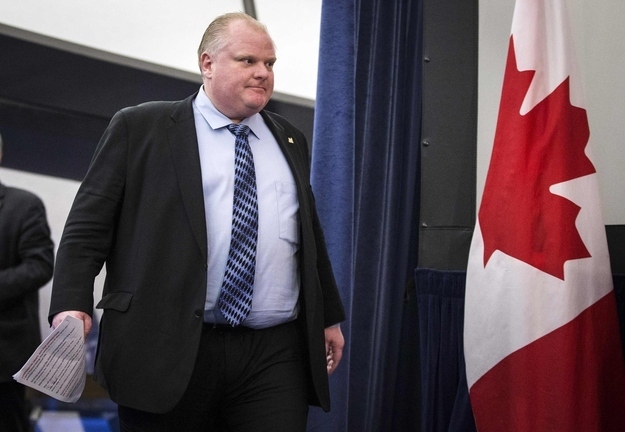 Monday was unfortunate. I had a minor setback. We all experience these difficult bumps in life. This is completely a private matter. There are some counselors who claim that my personal life is somehow impacting their work. Folks, that is absolute nonsense.
Ford has admitted to smoking crack in the past. His powers as mayor have been reduced and most of his responsibilities handed over to the deputy mayor, but Ford said he still plans to seek reelection in November.