Pussy Riot Members Detained Outside Courthouse Where Anti-Putin Protestors Were Being Sentenced
Nadezhda Tolokonnikova and Maria Alekhina were then detained a second time along with more than 400 others protesting a court's sentencing of eight anti-Putin activists.
Pussy Riot members Nadezhda Tolokonnikova and Maria Alyokhina were among the approximately 200 arrested on Monday in Moscow.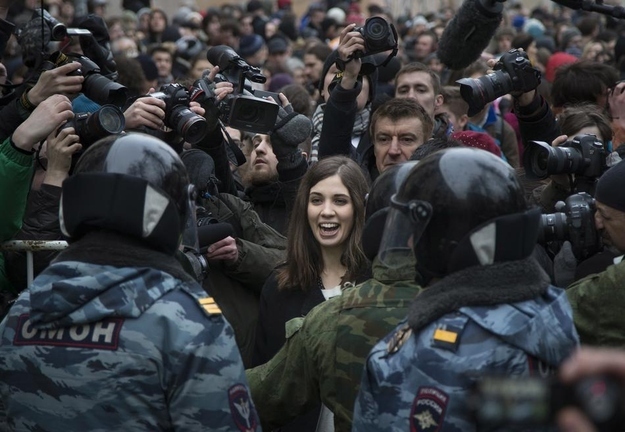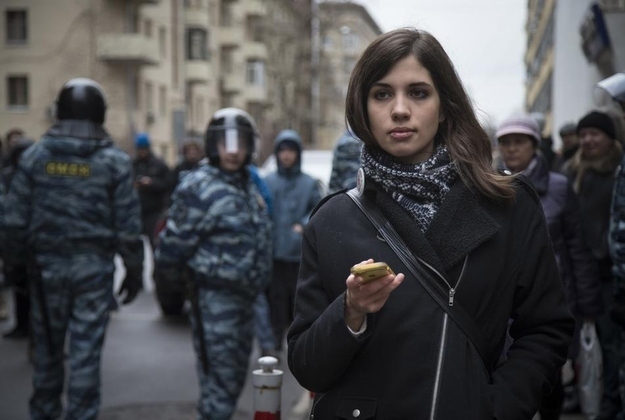 The protest took place in front of a court where eight people were being sentenced for their involvement in a protest against Vladimir Putin that turned violent in 2012. Seven of the eight are now facing jail time with one receiving a suspended sentence.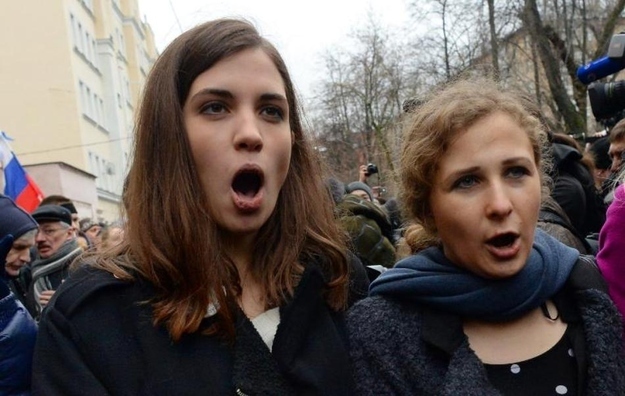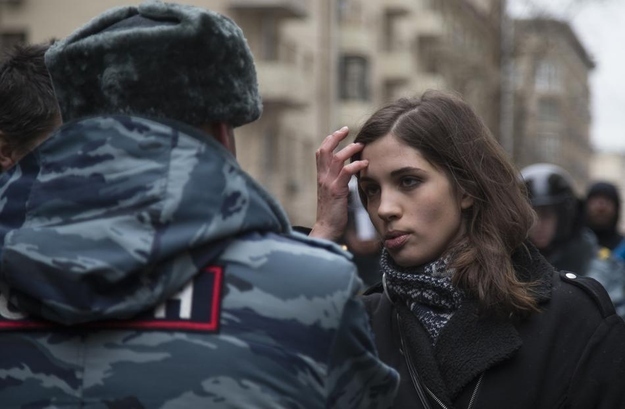 Protestors were reported to have shouted "shame" and "Maidan," a reference to the explosive protests that have recently taken place in Ukraine. They also called the police "Berkut" after the riot police in Ukraine.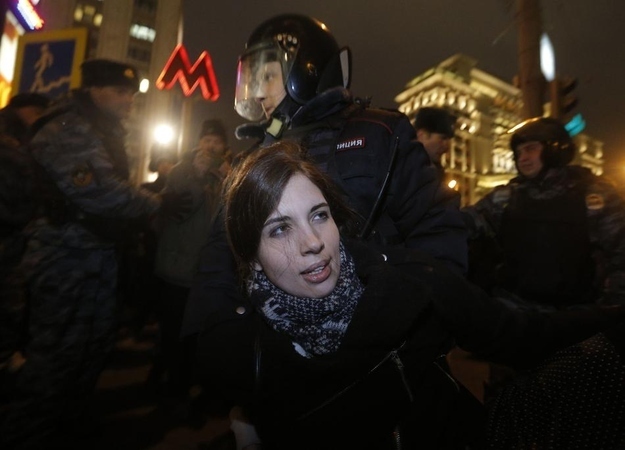 This is the first major protest since Putin ally and Ukrainian president Viktor Yanukovich was removed from office.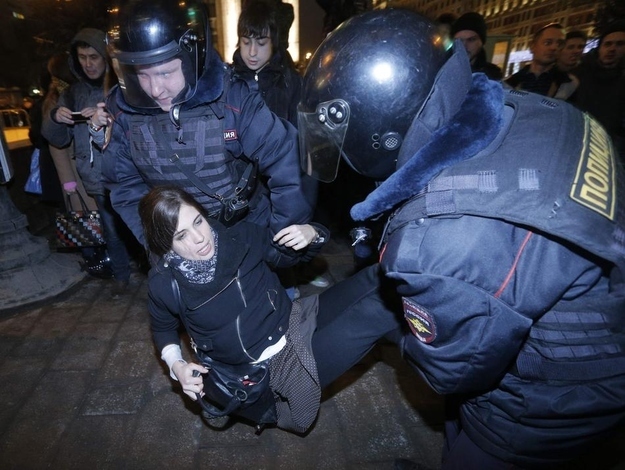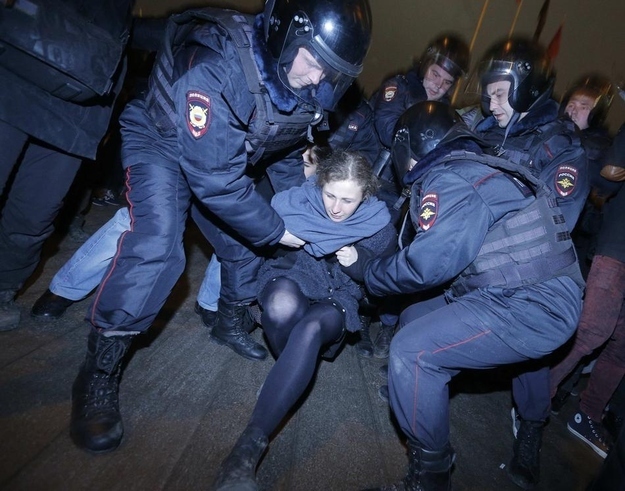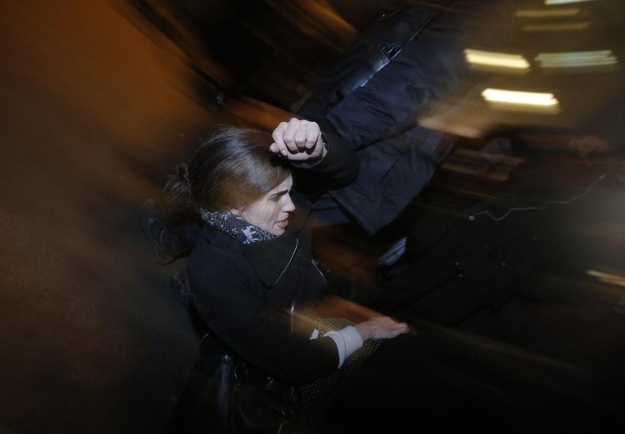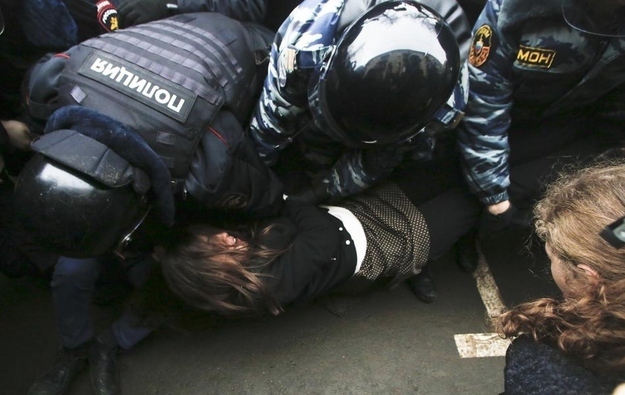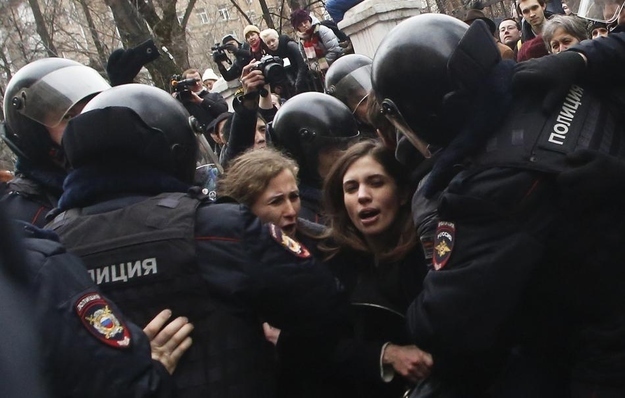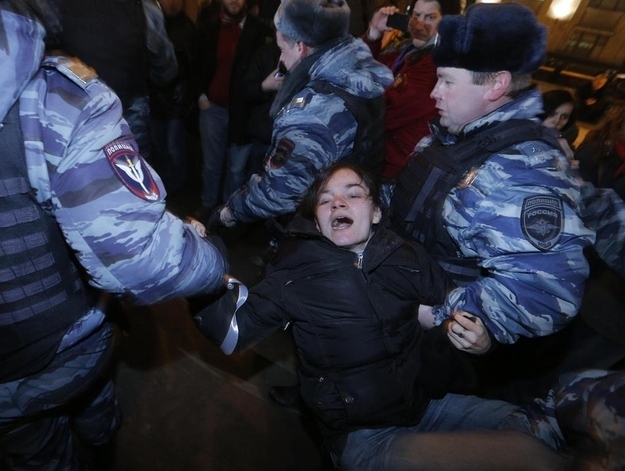 Pussy Riot member Maria Alekhina tweeted this photo from inside a police van with the caption reading "I still hear 'freedom.'"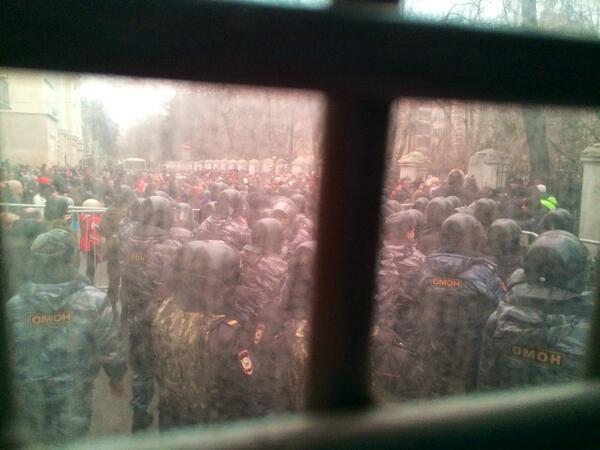 Later on Monday, police detained around 420 people, including Tolokonnikova and Alyokhina, at a second protest against the court case, this time in central Moscow's Manezhnaya Square.