Hurricane-Level Winds Are Ravaging Ireland And Wales
With 99 mph winds and nearly 100,000 people without power, Ireland is facing a quickly escalating severe weather crisis. Update: Wales is facing similarly crippling severe weather and strong winds.
Powerful winds reaching almost 100 mph are tearing apart areas of Ireland, specifically Limerick and neighboring cities. Nearly 100,000 are currently without power, according to reports.
Met Eireann, the Irish meteorological service, has issued severe weather warnings. Water levels are rising drastically and this is the second time in less than a month that the area is dealing with serious flooding.
Winds are so powerful, the brick facades like the one on this pharmacy in Limerick are being torn away.
Flights are being grounded.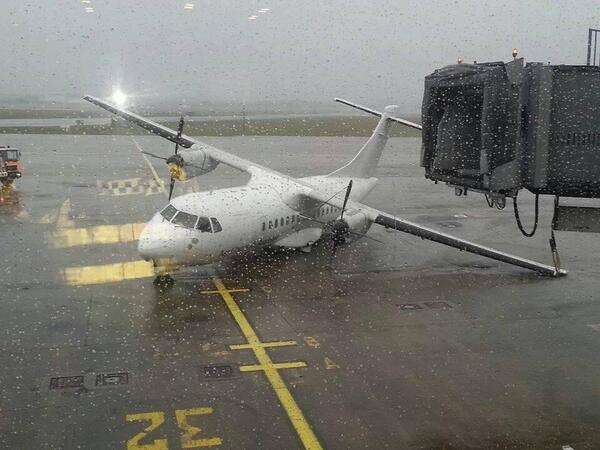 Trees are being unrooted.
The winds are so powerful that they're blowing over trucks on the road.
Update 2:22pm: 108mph winds have been recorded in Wales and approximately 87,000 homes are without power.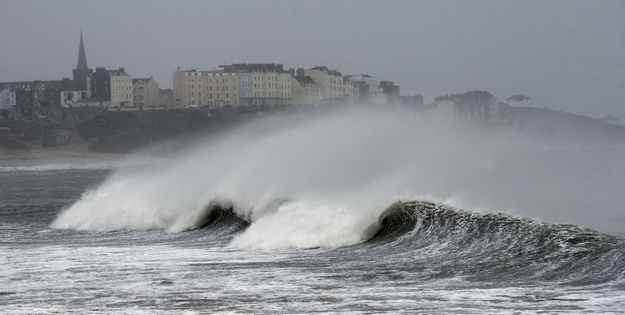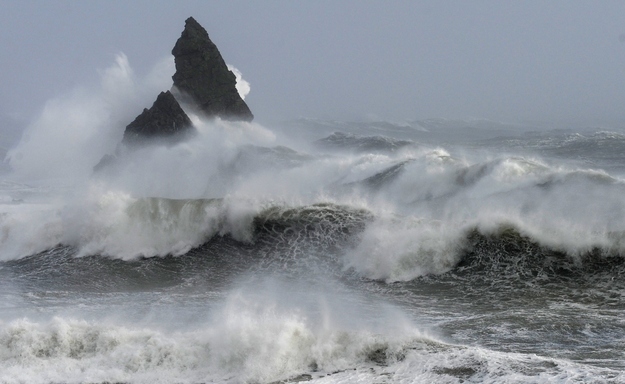 Update 3:04 pm: A 70-year-old man was electrocuted and killed in Bremhill in the Wiltshire county of England while attempting to move a fallen tree.