Frozen pictures of Niagara Falls have been going around Twitter today. Although most of the country has been enveloped by the polar vortex, the falls are not frozen.

This photo is also not from this year.

Update: this image is also old.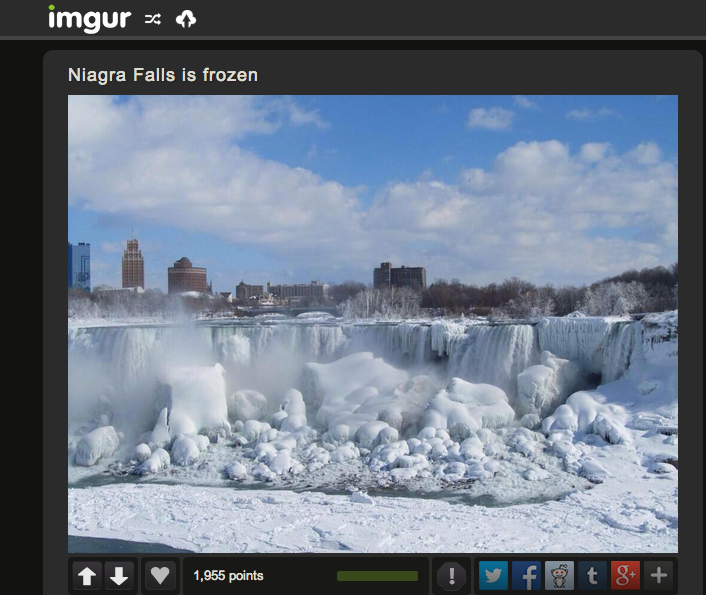 While the falls do have ice on them, they are not currently frozen. This is what it looked like as of earlier today.