A Northern California couple was out walking their dog on their property when they found $10 million dollars in gold coins buried beneath an oak tree. Nearly all of the 1,427 coins are in mint condition.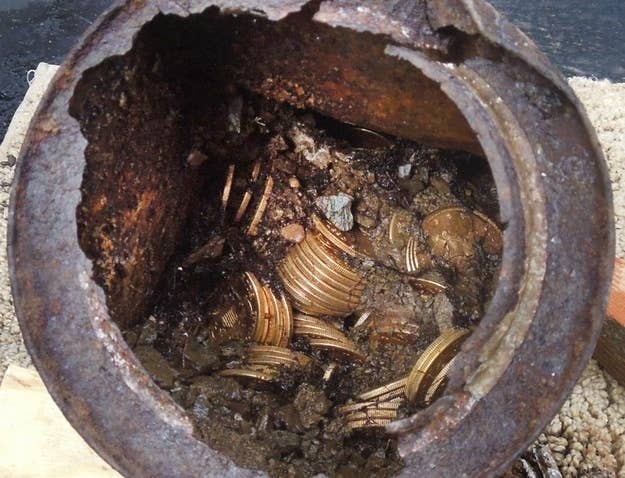 All of the coins date from 1847 to 1894 and are uncirculated, according to David Hall (pictured), co-founder of Professional Coin Grading Service of Santa Ana, who recently authenticated them.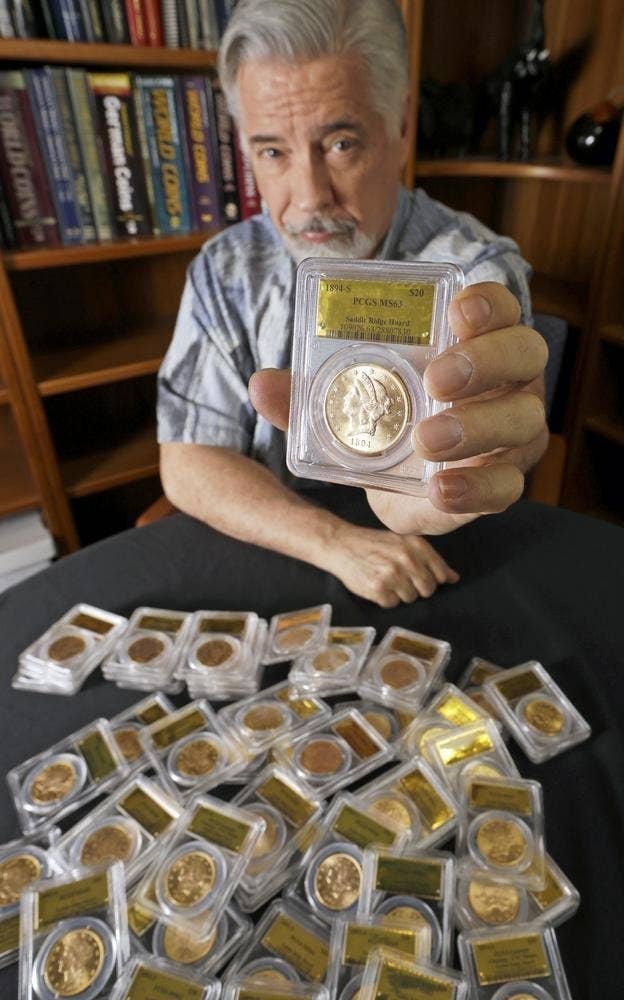 "I don't like to say once-in-a-lifetime for anything, but you don't get an opportunity to handle this kind of material, a treasure like this, ever," said Don Kagin, a professional numismatist (someone who studies currency).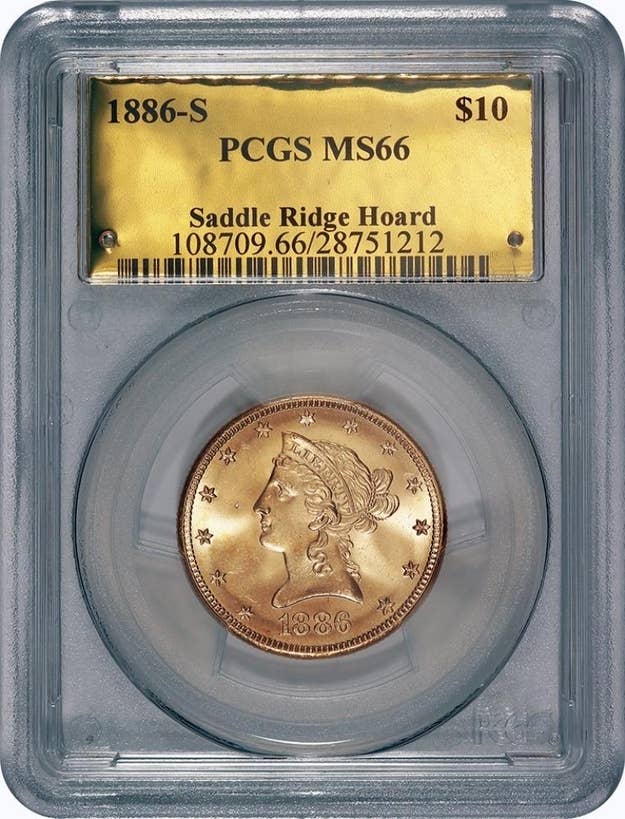 The couple that found the coins is trying to keep their anonymity. They plan to sell most of the gold on Amazon and use the money to pay off bills and quietly donate to area charities.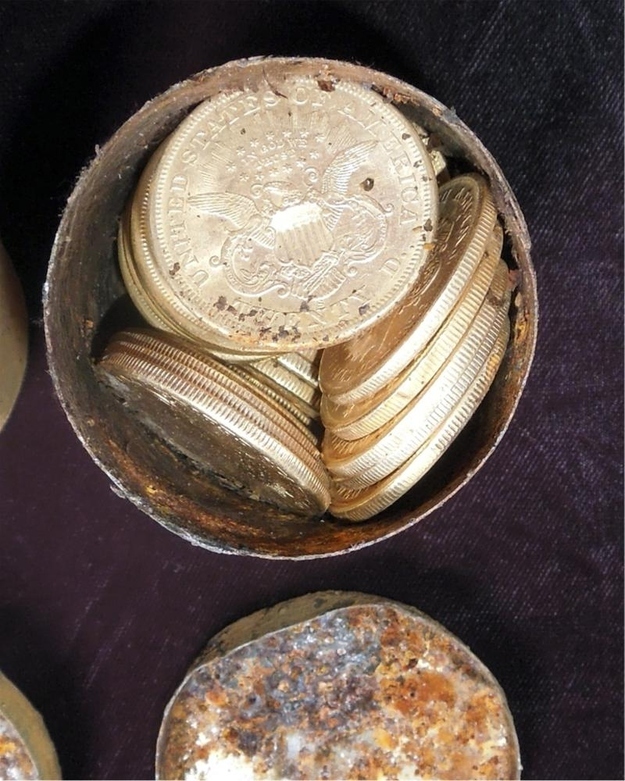 The coins were in $5, $10, and $20 denominations and stored in six cans in chronological order. This method of storage indicates that someone was using the ground as their personal bank. One coin came from as far away as Georgia.